408 total views, 1 views today
Who said that in Paris all the streets are gray? So go and venture into the park of Bercy to discover the fabulous House of gardening, green temple in the middle of concrete buildings hidden at the bottom of the 12th. We go there to take a break nature, to frolic in the vegetable garden, to make green hand and of course chat with the housewives.

Rachel welcomes us with a smile. It must be said that we saw worse as a working environment. In this period house of the 19th century, vestige of the vineyard past of this unknown Parisian district (at least for me), everything is dedicated to vegetation and nature.
Curious and lovers of greenery of all kinds throng to ask advice to Rachel. On the ground floor, we discover the BA-BA of gardening : cycle and life of a seed, advice to vegetate urban furniture, tips to create his garden shared with a neighborhood asso, remove his kit of vegetation and succeed His garden after obtaining the permit.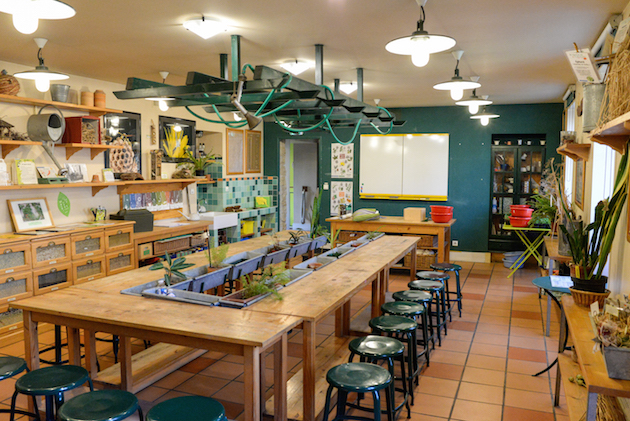 Workshop
In short, we enter this house with dreams flowered full head and we come out with a thousand and one more so the field of possibilities is enormous! Do not hesitate to go through the box "grainotheque" to exchange your seeds for those of another gardener.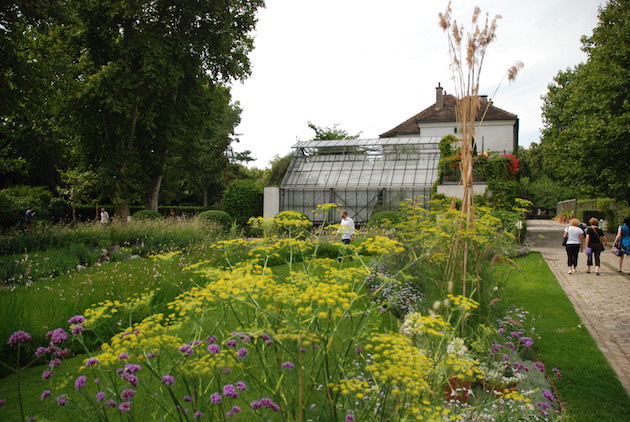 Flower garden
We now climb to the floor of this floral home to survey his private library . At the center of a large wooded room, tables and chairs invite us to dive into one of the 1,500 structures stored on the shelves. It reigns in this room such calm that one really wonders if one is still in Paris …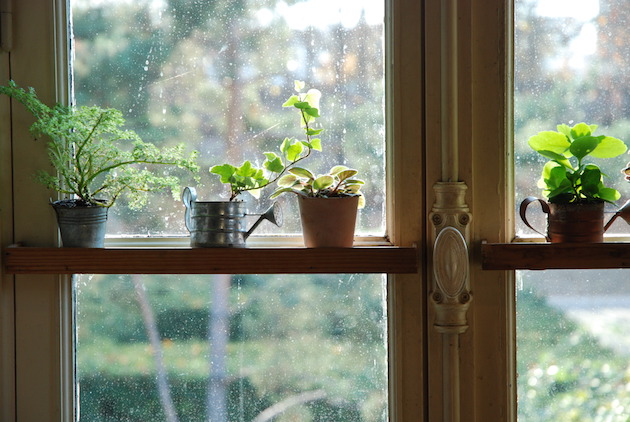 Window on kitchen garden
The change of scenery continues on the small terrace where you will gladly take a sunbath. The two greenhouses outside the house are  perfect to counter the cold outside among the tropical and subtropical plants whose roots stretch here and there. When one is lucky, one can meet Franck, the gardener who is busy maintaining all this beautiful world. We give a little boost to luck in passing, it is there every Thursday for workshops: repotting, semi, transplanting, cuttings … Just ask.  
Besides, not egotiste for a penny, Rachel and the other hosts regularly organize free events, you only have to ask for the program !